Cats love fish, and dogs are crazy for bones. The fish and the bone in our name stand for natural foods that cats and dogs crave, and thrive on. They first emerged in the logo of our original store, Fetch, in 1999, almost 13 years ago. Either Mary Anne thought of it, or Kathy asked her to draw in a fish and bone, but in any case, it's always felt perfect. Fetch opened its doors in Portland, Maine, in 2000, and as it evolves, its primary inspiration is still providing natural diets for cats and dogs.
Fast-forward ten years. Fetch has moved from a tiny storefront on Munjoy Hill to a big space on Portland's waterfront and has grown into an institution and a destination for pet lovers. It's been named 'Best of Portland' for 11 straight years. Which isn't to say it's been easy. It's 2009, and the dust has just settled on a trademark battle with the former behemoth catalog and website Fetchdog. Kathy gets the first tax refund in her history of self-employment, learns how to say "I would like to rent a bicycle" in Spanish, and takes a break. In Spain and France, it was clear that people there are also crazy for their pets. Cats blink slowly at you from almost every window, doorway and alley in Barcelona, and the French, we all know, are mad about their dogs. Parisians bring them into cafes, where they mind their manners under tables loaded with steak-frites (sacre bleu!).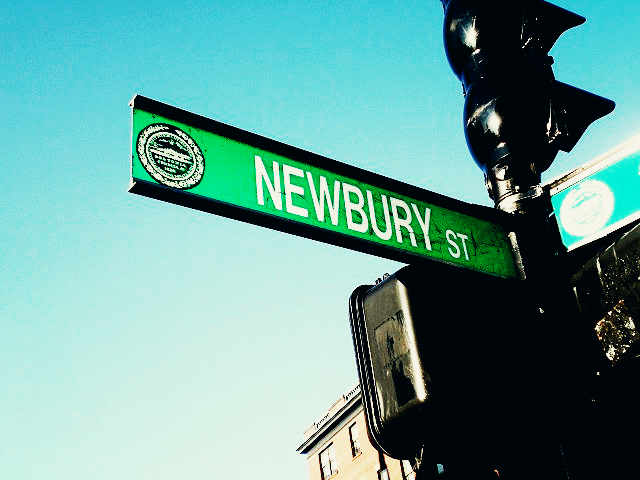 What does all this have to do with a little pet boutique on Newbury Street?
Well, having seen how the Europeans lived so stylishly and seamlessly with their pets, there was no going backward. Kathy wanted to bring in more design-oriented gear, and maybe even eventually launch products that would be seen in the windows of pet boutiques overseas. It was time to open an urban store and launch a website to reach a broader audience, and showcase fresh, unique pet products for a stylish and well-designed life with pets.
But in order to do it we needed a new name that was safe from trademark woes. So naturally, we called ourselves Fish & Bone (natural diets still are the heart & soul of the company). We chose Newbury Street for a location so that we'd meet animal lovers from around the corner and around the world.
At Fish & Bone, we love animals and we love having a positive impact. We love supporting our animal community, not only through welfare organizations but also by working directly with customers to solve diet and behavior problems. And we love healthy food, good design and how unique independent businesses make our lives richer. We believe we can combine all that, and make it fun. One of the things we admire most about animals is their playfulness... why shouldn't shopping for your pets be fun?!